Introduction
HDM-Sentry is a tool for:
HDM-4 Sentry provides:
HDM-Sentry operates as a data-preparation tool for HDM-4, and then sends this data to HDM-4 Version 2 where the analysis is performed. HDM-Sentry aggregates the results and presents them in high-level reports. In this way the complex detail is hidden from a non-technical user, but the principles and analytical framework of HDM-4 are used.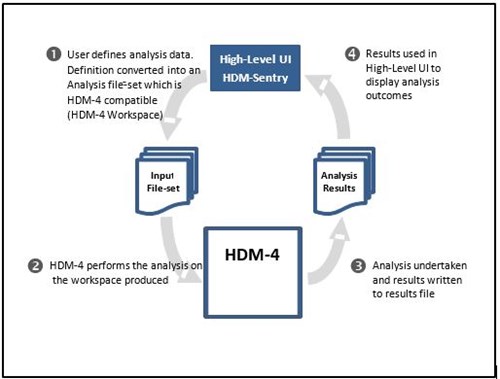 Figure 1: Schematic overview of a simplified interface to HDM-4 Version 2
HDM-Sentry has been designed to lead users to use the full HDM-4 software tool since the data entered and prepared in HDM-Sentry can be opened in the full version of HDM-4 allowing a user to take advantage of the full flexibility of HDM-4.
HDM-Sentry In use
Multiple analyses can be stored to be viewed and edited when required
The three official languages of PIARC are supported: English, French, and Spanish
Local currencies can be added for reporting
Customised datasets can be developed to support local high level data customisation
Who is HDM-Sentry For?
HDM-Sentry provides an accessible analysis method to decision makers, non-engineers and those with no HDM-4 experience but still using the full HDM-4 analysis framework and models to provide robust results. The name HDM-Sentry derives from the analysis framework it uses (HDM) and its simplified entry of data to give the name HDM-Sentry.
A user must have BOTH HDM-Sentry and HDM-4 Version 2 installed and licenced on their computer for the system to work.HDM-Sentry is therefore sold with a training, full, or SCC licence.
Users wishing to progress to HDM-4 Version 2 use can use the data prepared by HDM-Sentry as a starting point for their HDM-4 analysis. Therefore, some users may prefer to purchase HDM-Sentry with a full licence, or have the possibility of upgrading at a future point.
Pricing
For pricing information please use or sales enquiry page, or send an email to our sales team software@trl.co.uk